Quilting
For QUILTING we have a variety of Quilt Kits of all styles, sizes, costs and for all skill levels, check them out and place your order today. We only use quilting fabrics in all our kits and guarantee there are no replacement fabrics used in our kits.
The kits include all the fabric for the front of the quilt, binding and pattern with color picture, backings not included, we have 2 yard cuts available for purchase as backings for selected quilt kits. All our fabrics are from Moda, Quilting Treasures, Hoffman, Diamond Textiles and several other quilting fabric companies.
With the new Grunge and Confetti Cotton Clubs we have a huge selection to serve you.
Below are a few of the new quilt kits go to the Quilt Kits page for details and more samples
All Kits include pattern, fabric for quilt top and binding.
Holly Wreath Pillow Kit $22.95 Starry Night Kit $37.95 Winter Friends Kit (Sold Out)
Softy Baby Blanket Kit $54.95 Gardenvale Quilt Kit $174.95 Color Outside the Lines Pattern $10
Kit sold out available soon
Jingle Pillow $22.95 Crazy Calico Kit $48.95 Cloud Nine Calico $59.95
Amazing Maze Kit $92.95 Inside Out Kit $74.95 Boots & Jeans Kit $98.95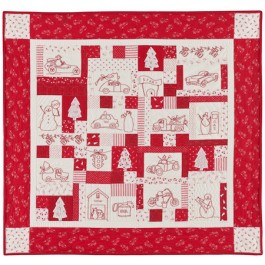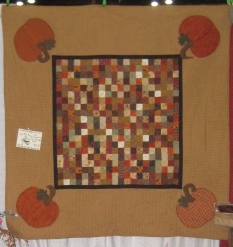 Holiday Cars Kit 4 Scrappy Pumpkins $58.95
Box of Chocolates $95.95 All Mixed Up Pattern Only $10 ( Kit sold out)